Silicone protective cover for hoses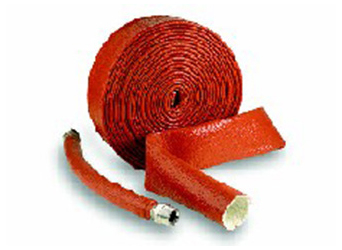 Coatings for hoses and pipes. Protects against radiant heat, flames and splash of molten metal.
Also used for coatings on eg steam hoses, so you do not burn when handling these. Finally, Pyrojacket also has a good insulating effect that counteracts heat loss in hoses.
Extremely flexible, resistant to oil and water.
Call +45 43 44 46 14 and hear more about a solution that suits your needs.
Qualified advice about the right product for you is your guarantee that you avoid unnecessary expenses due to shutdowns.
You get a wide range of quality products at our site. Our long-standing experience in the field gives you professional and competent advice and service.
Write to B.S. Specialhoses A/S