DVGW Approved Hoses
Our drinking water hoses are of course VA approved and you can obtain a copy of the approval here
DVGW Approved Hoses for cold or hot drinking water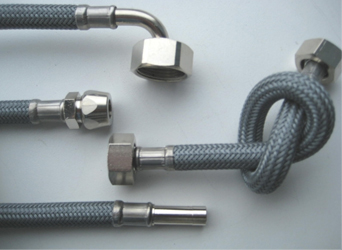 Description:
Inside material HDPE coated with polyester or reinforced with stainless steel
Properties:
Flexible connection hose for cold and hot water.
Temperature:
-10° C to + 90° C.
Working pressure:
v/20° C : 10bar
Dimensions:
6-8-10-13 mm.
Lengths:
Least 150 mm., max. 2000 mm.
Application:
Washing machines, dishwashers, WC cisterns, breads, industrial coffee machines and similar drinking water machines.
Call +45 43 44 46 14 and hear more about a solution that suits your needs.
Qualified advice about the right product for you is your guarantee that you avoid unnecessary expenses due to shutdowns.
You get a wide range of quality products at our site. Our long-standing experience in the field gives you professional and competent advice and service.
Write to B.S. Specialhoses A/S