Cooker Connection Hose Gas-2-Flex & Quick-2-Flex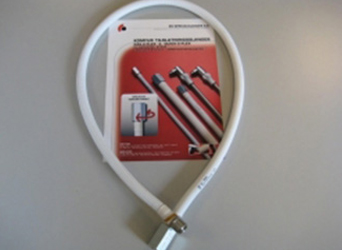 For natural gas, and town gas, including town gas 2 ( Copenhagen hose )
Good flexibility
Dim 1/2 "- 3/4" - 1 "in lengths of 1200 mm.
With rotary torsion secured
Call +45 43 44 46 14 and hear more about a solution that suits your needs.
Qualified advice about the right product for you is your guarantee that you avoid unnecessary expenses due to shutdowns.
You get a wide range of quality products at our site. Our long-standing experience in the field gives you professional and competent advice and service.
Write to B.S. Specialhoses A/S